Lock out your roses and flowers at a lower price before we run out of stock
Cut-off day January, 10th
CONTACT US
Ecuadorian roses are the créme de la créme of the flower world - known for their stunning colors and heavenly fragrance. Our roses are grown in the Anden region of Ecuador and are in high demand by florists worldwide.
SECURE PAYMENT
Your Transactions
100% Guaranteed
Shop with Confidence
5-6 DAY DELIVERY
Farm-Direct Flowers
to your doorstep
No middleman involved
FREE SHIPPING
Qualify for Free Delivery
on orders over $121.50
HARVEST WITH LOVE
Quality, Freshness,
Longevity Guaranteed
Valentine's Day
Experience the ultimate farm-to-door service at Ecuador Direct Roses! Indulge in the freshest selection of high-quality flowers and roses that are prepared just for you.
Secure and save, convenient online ordering and delivery of beautiful, long-lasting blooms that will bring delight to all!
Leland - 14.02.2023
Thank you !!! the roses were beautiful and it came in pretty much on time logistics were the best ever this valentines hope we can duplicate fir mothers day and then valentines next year mahalo(thank you in Hawaiian)
Fernanda De Lira - 18.02.2023
Hiii I received my order and everything came it perfectly Thank you so much I'll definitely be buying more. Thank you!
Esmeralda - 21.12.2022
Gracias. a Dios por una año mas?? muchas gracias por tenerlos en este bello y amado trabajo de la Naturaleza!! Somos una hermosa familia!! Dede el que empisa a cultivar la tierra ?? para prepararla para el cultivo de las hermosas flores ! Y las apreciadas manos que asen posible con su bello trabajo llevar cabo su término para que sean llevadas a través de ustedes que ablan con nosotros y llegen a las manos de nuestros clientes felices y con amor esperado su horden!!! ?????????????????? feliz navidad y año nuevo a toda esa preciosa empresa ! Las mejores rosas y flores del hermoso país del Ecuador!!. Muchos abrazos mi querida paola!! Disfruta con tu hermosa familia!! Estoy feliz de conocerte!! Que Dios les de mucbo amor salud y seguir trabajando juntos ?????? y muchas gracias por los que aran mañana me llena mi corazón de felicidad y Emoción!! Feliz día. ?? muchas gracias. ????
Elizabeth Martinez - 19.12.2022
Hola Sonia, Me encantan sus rosas súper calidad. Tuve una clienta que va más ya de 3 semanas que compré el arreglo y las flores están como si recién hubiera comprado. Están frescas muy bonitas. Muchas gracias
María García - 13.02.2023
Hola Sonia, Muy preciosas las rosas. Todo me encantó. Muchísimas gracias, Maria García
Noemi Martinez - 13.02.2023
My roses came and they are so beautiful !!!! Thank you ???? so Happy with the service. ?? - Noemi
Debbie - 12.02.2023
Thanks for going quality rose and service. Happy Valentine's Day! Thanks! Maritzasflowers Debbie.
Beverly Gaitan - 09.12.2022
Got my order, thank you so much the roses are wonderful! Whoever picked them and packaged them did an amazing job! They are fresh and pretty!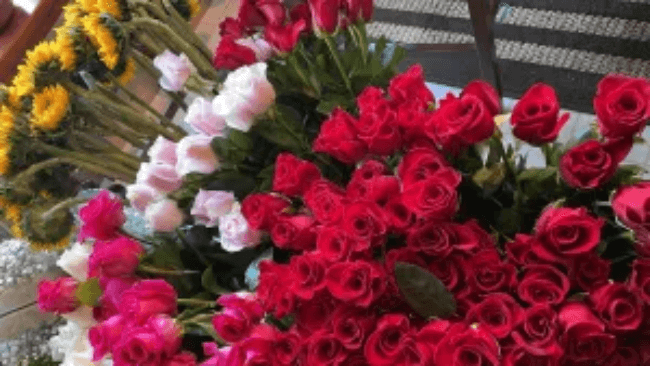 Cheyenne Gonzalez - 16.08.2022
Sonia thanks! The roses are amazing! & smelled beautiful!!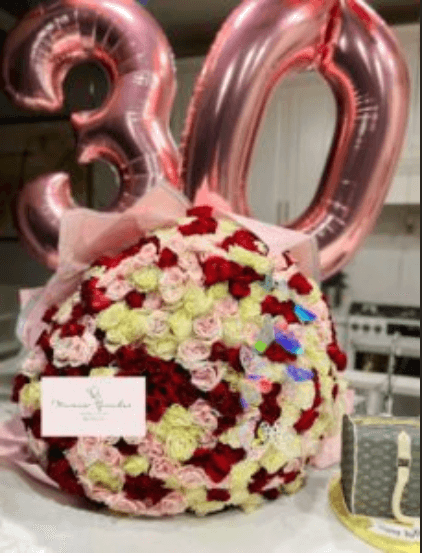 Elizabeth Alva - 02.08.2022
Sonia, Siempre el mejor servicio y calidad 10/10. Los mejores y lo mejor que ayudas a que pequeños negocios podamos disfrutar de la mejor calidad de rosas. Es un verdadero placer contar con sus servicios.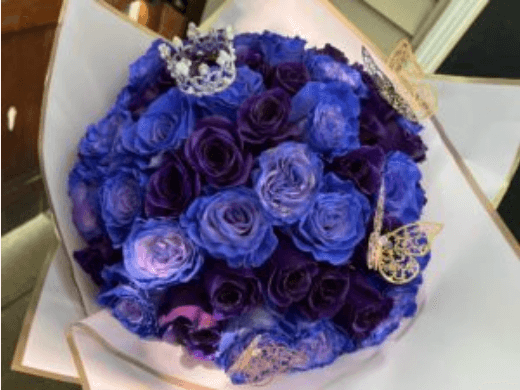 Tim C. - 09.05.2022
Cristina, Those Rainbow roses that we got for Mother's Day were absolutely amazing! The best ones we've seen ever! Please pass on our compliments to whomever is doing them for you. Tim
John - 07.02.2022
I've got to say. You are the most organized, efficient, and customer friendly organization that I have ever worked with in Ecuador! Congratulations. You are doing it right!
Tiffany Stearnes - 03.12.2021
Jose, I got my flowers. Thank you so much for your help, I appreciate you. Tiffany
Summer C. - 07.12.2021
I appreciated Mateo's care for my concern. I will definitely be coming back for my weddings events.
Chris Spicher - 06.12.2021
Mateo, Love todays roses, thanks.
Flower by Esmeralda - 27.11.2021
Thanks so much Ecuador Direct Roses! I love my flower and the quality of it! I'am very happy with your company. Thanks so much!!!
Cindy - 16.10.2021
I love my roses and my clients are blown away! Thank you for the amazing flowers Paola! The lilies are absolutely gorgeous and last a really long time.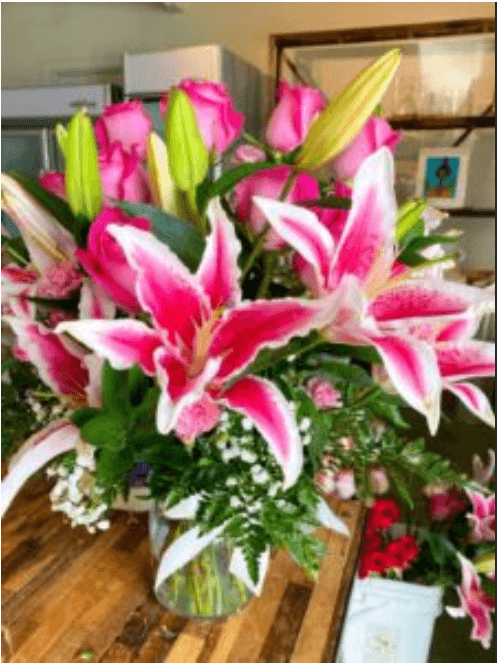 Touch of Class - 09.02.2021
These are all the bouquet of roses for delivery and pick up by my customer, they are very elegant and stunning bouquet. Thanks a lot.
Alanas Flowers - 05.02.2021
Cristina, You are an amazing young lady! Thank you for all your help and sending us beautiful product from Ecuador! And thank you for a thoughtful gift! Much, much appreciated. Ivana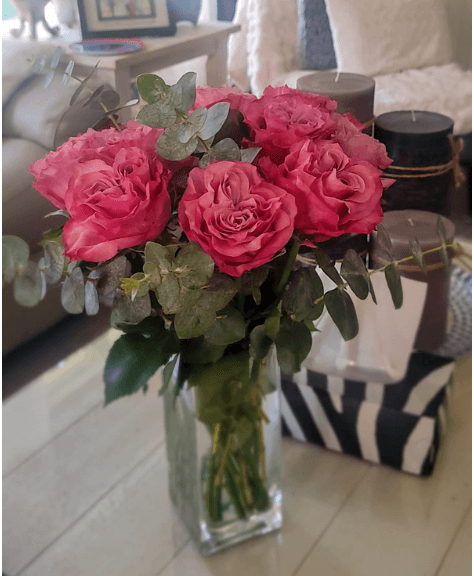 Ivana Dudarin - 05.02.2021
Wanted to Thank you for proving such great service and amazing product. Your roses are absolutely beautiful and great quality. Customer service is 10+. I have ordered from you few times and never been disappointed. From the communication, to timing and quality of product, everything has been 10+. Keep up to great work. Regards from Toronto, Canada
Jackie - 09.03.2021
The roses arrived a day early and look lovely. I appreciate the single stem of hydrangea slipped in as a treat. Hope you are all well. Thanks.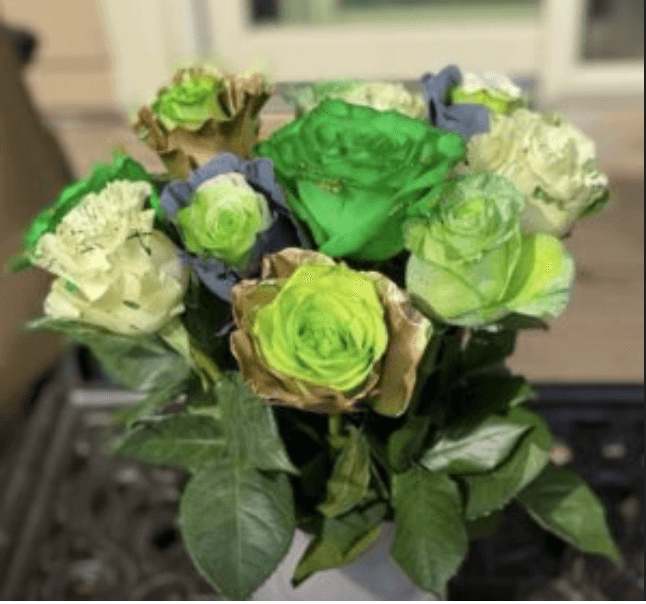 Ellen - 10.03.2021
I love the gold berry roses!!!!! Thanks.
Yana - 23.09.2020
Thank you! The attachment with your roses and flowers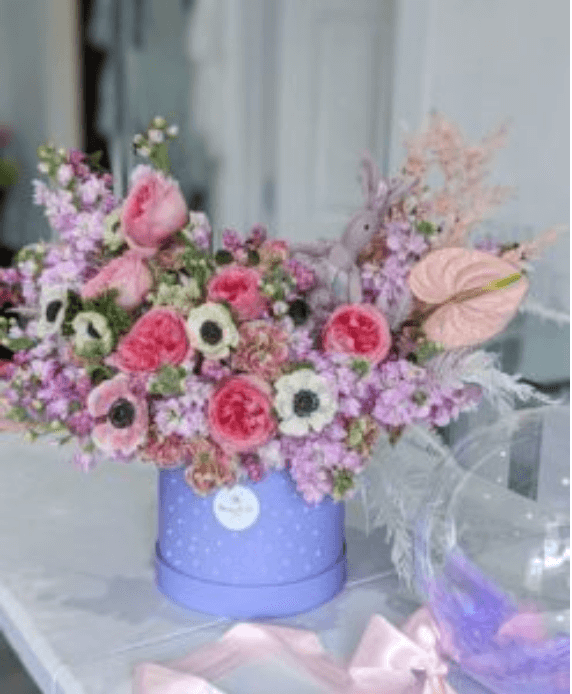 Regina's Flowers - 12.10.2021
Beautiful roses!!! Thank you.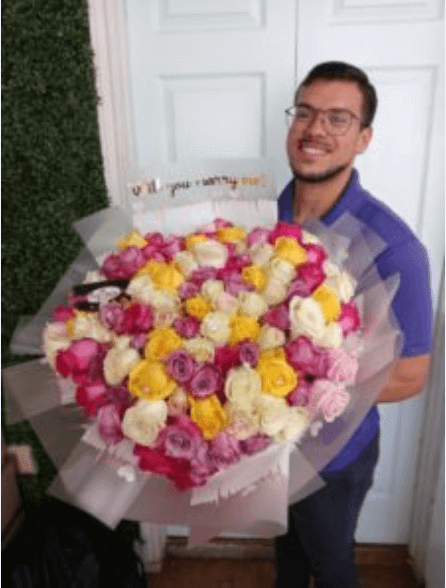 K&K Sweet Company - 21.08.2021
Josemaria muchas gracias por las consultas y la ayuda en conseguir las flores adecuadas para nuestras ocasiones especiales. A todos les encanta las flores de Ecuador Direct Roses porque son muy preciosas, duraderas y de buena calidad. NYC
Jabez Floristry - 27.06.2020
We are thankful to have found Ecuador roses!Quality roses , fresh floral assortment and our Jabez artizans floral designers makes a distinctionwhen comes to quality . Our customer love the fresh rose aroma and the longevity of the roses aswell as the other fresh blooms we have got from ECUADOR ROSES.Customer service is very efficient and accommodating. I have and will definitely recommendedEcuador Roses.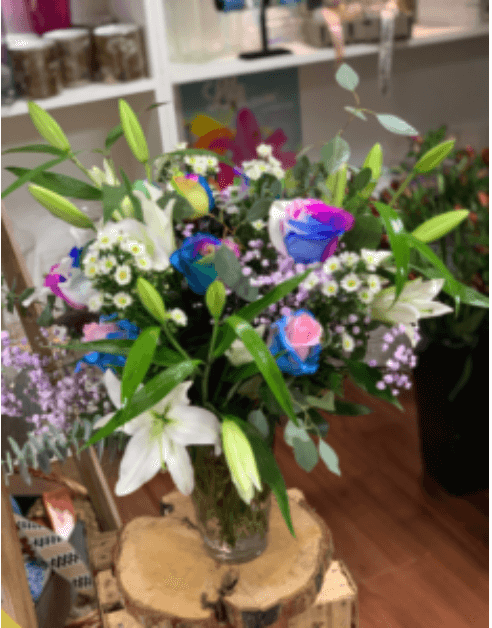 Oviedo Salinas - 30.06.2020
Nuestra experiencia ha sido muy buena con EDR! Fácil de ordenar por email, teléfono, or WhatsApp. Flores frescas de muy buena calidad. Cada vez que hemos tenido alguna pregunta, siempre están disponibles para responder y de muy amable manera. Estamos muy contentos con EDR!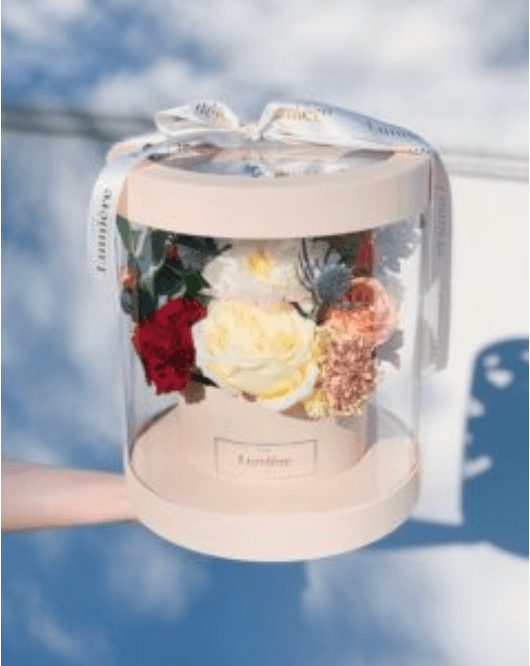 Dore Huss - 02.05.2020
Alicia are excellent to work with! I have been so pleased with the customer service and the quality of the roses arrive so fresh, consistent quality ,and long lasting. Delivered right to my door via FedEX. I have been purchasing for several months now and I love the standing order pricing. Highly recommend! Colorado
Angel Gormley - 01.10.2021
Mateo!! The flowers are perfect thank you sooo much!!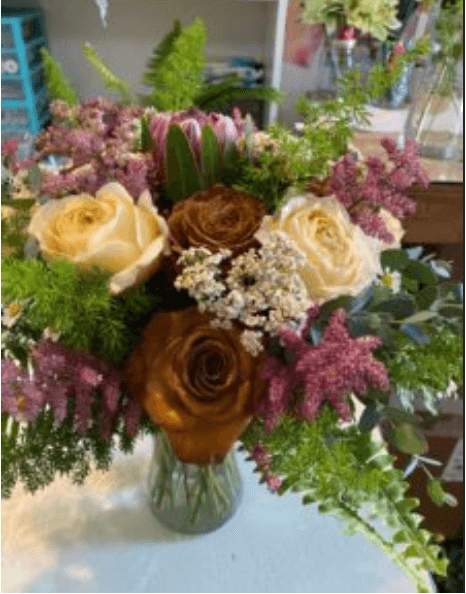 Robert Steward - 22.10.2021
Mateo, I opened my shop feb 2020. Since then all the stock I ever get is garbage. Your stock was so nice, it actually made me smile. Now I don't know how it will last or anything else all I know is it's the nicest stock I ever got. Your roses were very nice and the Gym looks pretty good. It was packaged well and I received it in great condition. So far... so good. Next week definitely getting more stock and gonna try your guerrera if I can. Still want to see what your freedoms look like. So far I am very pleased with everything, thank you very much. Sincerely, Robert
Dhon Baldonaza - 03.09.2021
Paola, Words is not enough how thankful I am in taking my flower orders in such a short notice..you made it sure that I have the right product and even offer an alternative color palate which made it even better..I personally thank you in Behalf oh mam Susan groom.your attention to details is really commendable and we appreciate it..with time constraints you make sure that all my flowers will arrive on time and even follow up if we already have all our orders..that's a true professional right there..I wish you good luck and can't wait to work with you and other amazing people in Ecuador direct roses…amazing people and excellent quality of flowers can't get any better than that..I will spread this amazing news to my friends..thanks Paola good bless you and your family always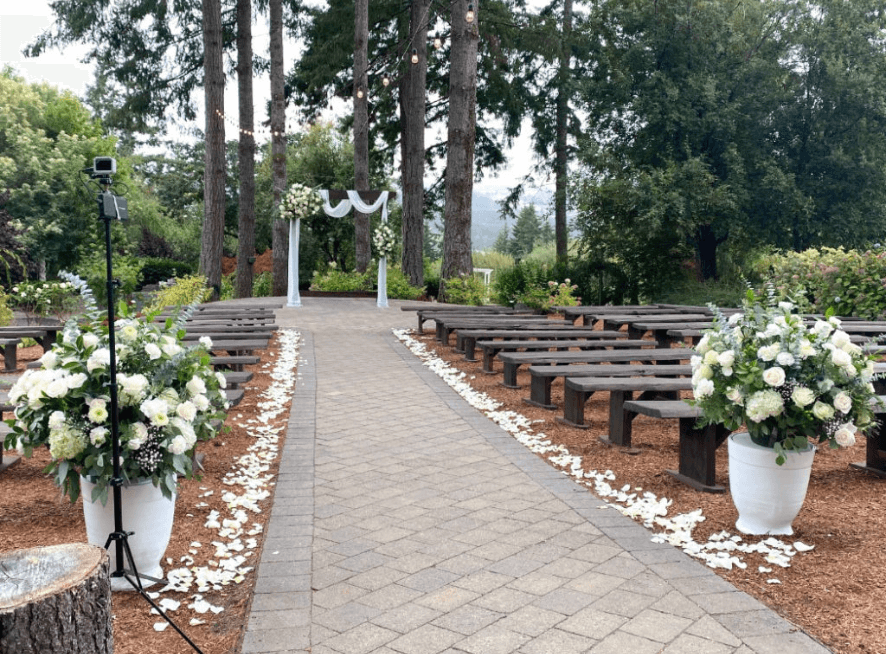 Katiuska McNish - 21.08.2021
Josemaria muchas gracias por las consultas y la ayuda en conseguir las flores adecuadas para nuestras ocaciones especiales. A todos les encanta las flores de Ecuador Direct Roses porque son muy preciosas, duraderas, y de buena calidad.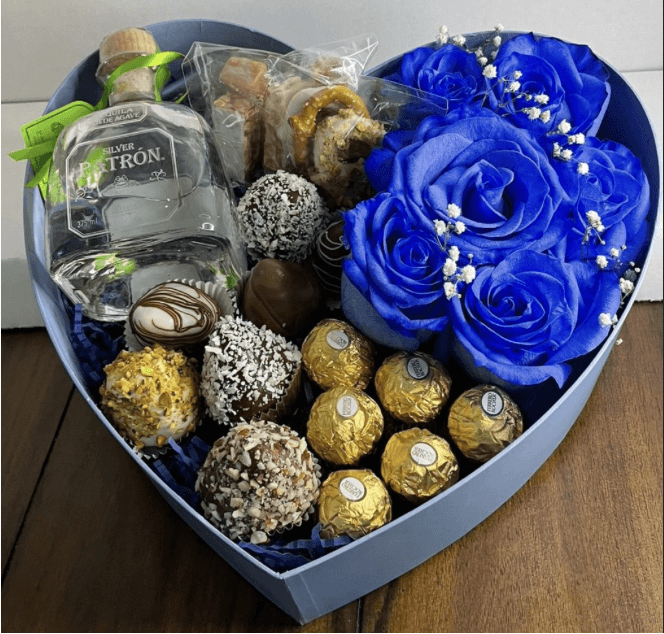 Ryan - 11.08.2021
Hey Jose, Ryan here, Wow the *Rainbow Fresh *bouquets had an unbelievable fragrance. The florist and others couldn't stop talking about it. The Magic Times bi-color roses were very unique. They were very popular too and also received many compliments on smell. How are the roses so fragrant?! Delivered in 4 days , totally fresh , and customers have had them for over a week and blooming. I don't know what's in your dirt in Biblán but it's amazing Thanks for the great customer service
Vernon Bryant - 20.07.2021
Good Morning Jose, Just wanted to thank you for getting me a good deal on the roses. Attached is the centerpieces. Vernon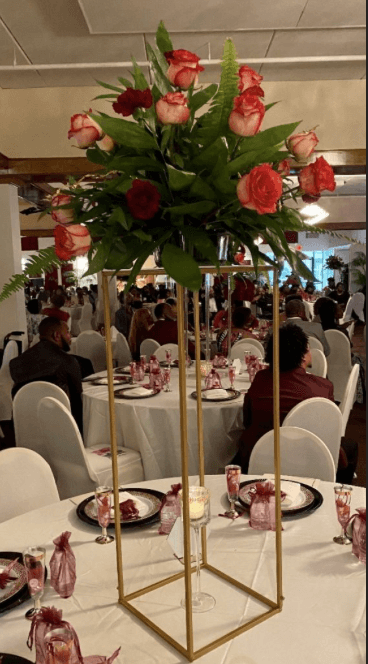 Matthew Li - 12.07.2021
Hi Cristina, Thank you for the email. The flowers were amazing thank you so much for all the help. I will definitely be ordering from you guys again!
Dore in Evergreen - 20.07.2020
Loved every rose! I received my order today and I am SO VERY IMPRESSED!! LOVED EVERY DANG ROSE! THANK YOU SO MUCH, I WILL BE ORDERING AGAIN FOR SURE! Dore
Sheri Weinstein - 09.06.2021
Hi Cristina. My order was perfect. Great delivery and customer service. Will use again.
Alana's Flowers & Gifts - 09.06.2021
Wanted to share with you how beautiful and good quality these country blues are. These are from 2 weeks ago,I brought few home last Thursday as it was my grandmother's birthday and they still look amazing. Please say this to the farm that grows them
Timothy Appling - 21.05.2021
I find that Ecuador Direct provides the most beautiful and long-lasting flowers possible. The owners of the company are wonderful people who strive to accommodate their customers with excellent service. Late-winter weather conditions in the U.S. were no doubt a challenging time for all floral providers. But I give this company the highest rating for their product and customer service.
Philip Combs - 20.05.2020
I always order from Ecuador Direct Roses. The freshness and quality is incredible and they last such a long time. The varieties they offer are absolutely beautiful. They even have a few roses with fragrance. Their customer service department is great to work with too. I'm definitely a satisfied customer!
Lisa Rose - 18.05.2021
Good afternoon Cristina, I just wanted to let you know that the roses I received today were absolutely gorgeous! I will be in touch in the near future for another order. Thank you
Don Stevens - 01.03.2021
Here you go Alicia, thank you for everything. We have a small weekly subscription from Ecuador Direct Roses for our flower shop. Freedom, Vendela and Avatar which is the prettiest blue rose I've ever seen. When needed, we add additional roses, the vivid colors, color mixes and availability makes it easy for us to match colors for our collage and corporate clients. We are never disappointed on Tuesday mornings when our Ecuador Roses arrive well packed and ready to be designed. Not only are these roses beautiful and come in bright bold colors but they last. We've had customers tell us that the roses have lasted two and three weeks. On top of all that, the customer service is fantastic! If you haven't watched the promotional video you're missing out, this grower is top notched. If I could review Ecuador Direct Roses they would receive FIVE STARS. Don Stevens
Josette and Terri - 07.06.2020
Just wanted to let you know I got these today, before the ones I ordered the day before..weird.. They are so very perfect...so far you have the best roses I have ever purchased! Your customer service has also been extraordinaire! Thank you!
Jackie Urow - 07.07.2020
Your flowers were enjoyed by the small wedding party and the two hundred Facebook guests. Once again they are gorgeous. Thank you Jose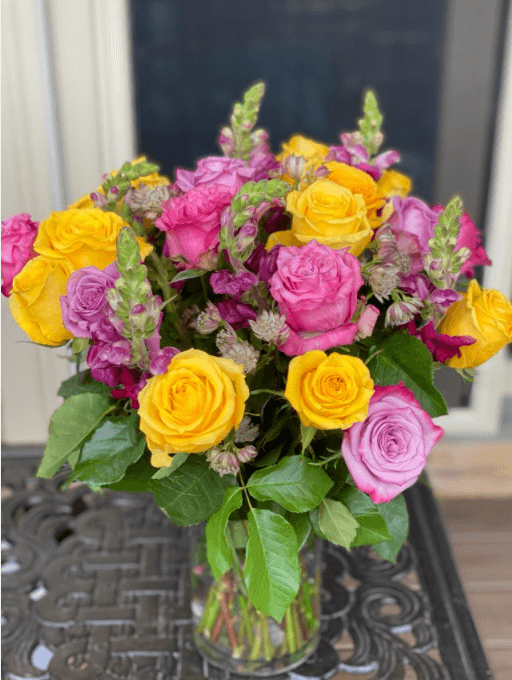 Sirène Touch - 28.06.2020
Hi Cris, Sirène Touch absolutely loves working with EDR! The ordering process is so easy and simply. Cris from EDR is wonderful! The flowers arrive exactly on time, and they are so fresh!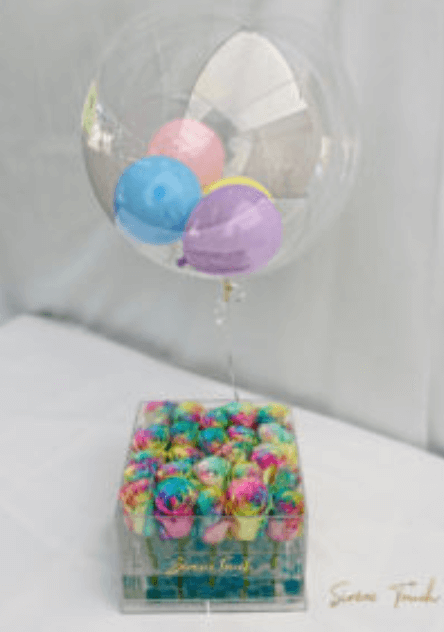 Miami Flower School - 19.11.2020
Hello! We want to share our experience of ordering flowers from Ecuador Direct Roses! A few months ago, before preparing for another course in floristry, we started looking for a new supplier of fresh flowers for our students. We saw many different companies and even ordered flowers from different farms, including Ecuador Direct Roses. After checking the quality of flowers, customer service (the supplier must always be in touch), as well as the delivery time and quality of transportation, we made our choice! Ecuador Direct Rosss - It is always fresh, beautiful flowers, good prices and excellent service. We are very glad that we can save time by receiving flowers right at the doorstep. We are happy to recommend and will recommend you as a reliable supplier. P.s.can't wait to see your Christmas flower collection! :)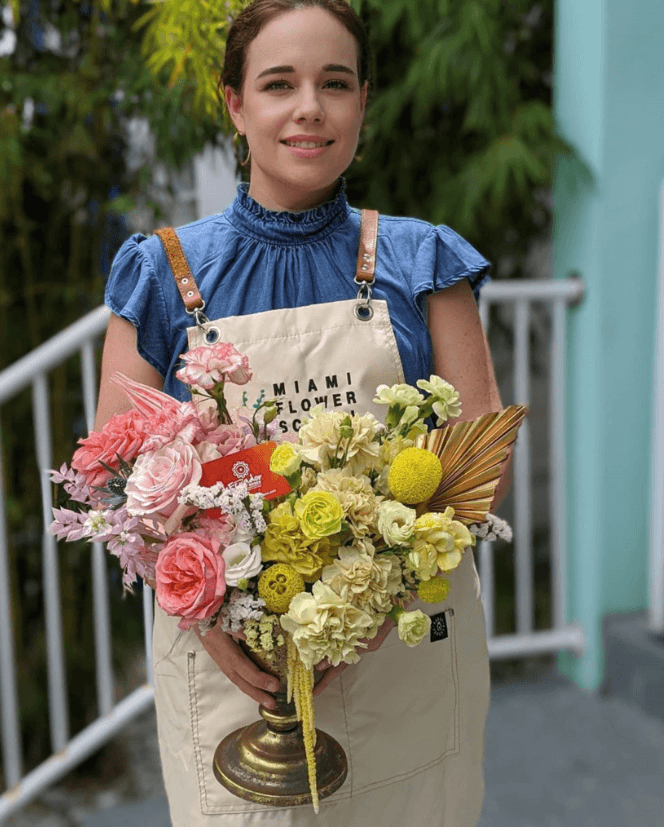 ECUADOR DIRECT ROSES is an online B2B roses farm based in the Ecuadorian highlands that sells Fresh-Cut Flowers directly to your doorstep in a record time of 5-6 days delivery. Our value proposition as a family business aims to grow mutually with our employees and collaborators. Helping florists to have a wide variety of colors, shapes, and different flowers and roses with excellent quality and longevity. We distinguish ourselves by offering personalized service to our customers and durable products.
What is our Goal and Purpose?
At Ecuador Direct Roses, customers come first!! We offer an extensive selection of Fresh-Cut flowers, greenery, and floral supplies make us the go-to online destination for wholesale flowers. Event planners, florists, and all other flower enthusiasts appreciate our exceptional fresh products coming from our farm and our trustworthiness in having delivered over 300,000 orders to satisfied customers. We invite you to experience the freshness of our blooms, straight from the farm to your door. Helping florists & floral designers throughout the U.S. and Canada save time and design the best floral arrangements with quality. All flowers are delivered directly from our farm to your store in 5-6 days. Your customers will notice the greater value they receive.
What are our Values?
The only way to have true value in your business is to know where your products come from and who you are helping. At Ecuador Direct Roses, we work with rural people and small businesses to enhance their lifestyles and fulfill their purpose.
We produce the freshest flowers because we grow at the best conditions in the world coming directly from the field and deliver them to your door in less than a week without any middleman. Providing the best quality rose on the market and prolonging their vase life.
Ecuador Direct Roses has received the prestigious Flor Ecuador Certification. This means fair treatment and safety of our work family, environmentally friendly by using natural resources, and sustainable products. Known as growing the best roses in the world.
Be creative: EDR offers the best diversity.
Do right: EDR supports our communities honestly and transparently.
Act to help: EDR helps highlight precious moments with a unique and durable product.
Seek Quality: EDR provide luxurious products with environmental and human right awards.
Empathy: EDR affinity with our stakeholders and encourage the growth of small businesses.
Trustworthiness: EDR works professionally to give personalized and best service.
Perdurability: EDR offers a longevity vase life for your customer.